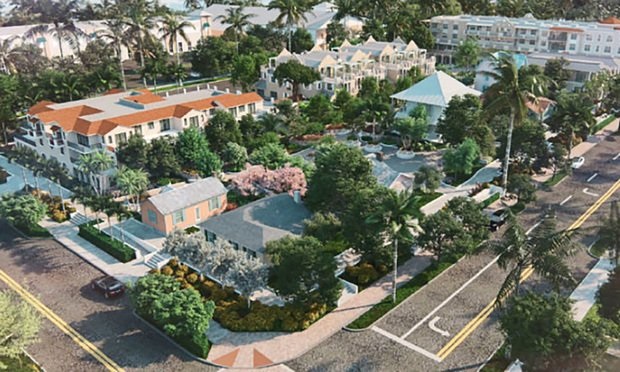 BOCA RATON, FL—With the ongoing threat the internet poses to retail," more developers are setting their sights on transforming traditional brick-and-mortar retail locations into lifestyle destinations where visitors routinely return to work, shop, eat, exercise, relax, and more.
"Traditional retail is slowly feeling the headwinds of the thriving online retail numbers," says Todd Rosenberg, managing principal pf Pebb Capital. "Lifestyle retail is one of the only niche that is surviving this new paradigm shift."
As the internet cannot replace the experience of being with other people, restaurants, fitness centers, bars, bowling alleys and similar retail outfits are becoming more important than ever, Rosenberg tells GlobeSt.com.
Pebb Capital's latest retail project, for example, the $100 million Sundy Village, is located in an Opportunity Zone in Delray Beach, FL and has 50,000 square feet of retail plus a wide variety of restaurants to accommodate professionals working in 70,000 square feet of office space. The campus-style compound will also be a central hub for residents in the area.
"With almost 90% of sales in the second quarter of 2019 coming from brick-and-mortar retail stores, it's no wonder that we are placing a bet on lifestyle retail," says Rosenberg. "Furthermore, in order to see benefits of the opportunity zone, developers need to hold it for 10 years and lifestyle retail is a safe bet."
Even in some traditional, legacy malls, stores are showcasing experiences such as Samsung which, in addition to shoppers checking out their devices, also hosts photo tours which allows buyers to utilize its latest smartphones by snapping photos in the mall. Macy's also recently revealed its 1,500 square foot store-within-a-store which sells $20 – $30 gift items. Target and Walmart also coordinate kid-friendly in-store events to attract families.
"It will be interesting to see what creative minds come up with and what developers will develop to keep the brick-and-mortar traffic flowing," says Rosenberg. "Forever 21 and Payless ShoeSource didn't survive, for example. One has to change with the times and execute creative and smart experiences."