Moving interstate is not a decision made lightly but when the prospect of more land and a better quality of life means knocking $100,000 off your home loan, it's difficult to pass up.
In the case of the Rose family, they had been looking for ways to reduce the mortgage on their Lake Macquarie home, about an hour and a half outside of Sydney.
Frustrated by their options in Sydney, Bronwyn, along with her husband Everton and their children Tyrah, 18, and Xavier 9, looked to her sister in Brisbane.
"We were wanting a change and to reduce our mortgage, while getting more space," said Bronwyn.
"It has always been Everton's dream to live on acreage and is a first for both of us, but we love the idea of having more room for the children, my parents and a decent veggie garden.
"We looked for about 12 months and, as my sister lives in Brisbane, decided to drive around areas within an hour radius of the city, as being within commuting distance was one of our key criteria.
"We really like the Plainland area. It has a great feel and all the essentials are nearby – a Woolworths, IGA and Costco, and all the services we need."
Plainland lies in the Lockyer Valley region, about an hour's drive from Brisbane's CBD. Home sites in the housing development Meadows at Plainland, where the Rose family have purchased, range from 4000 square metres and start from $165,000, with house-and-land packages priced from $341,000.
The couple, 38 and 37, will move with both children, as well as Bronwyn's parents, who will reside in a granny flat on the property.
Where their Lake Macquarie house was set on 600 square metres of land, their new home will be set on more than 5000 square metres – all three generations will have plenty of room to move.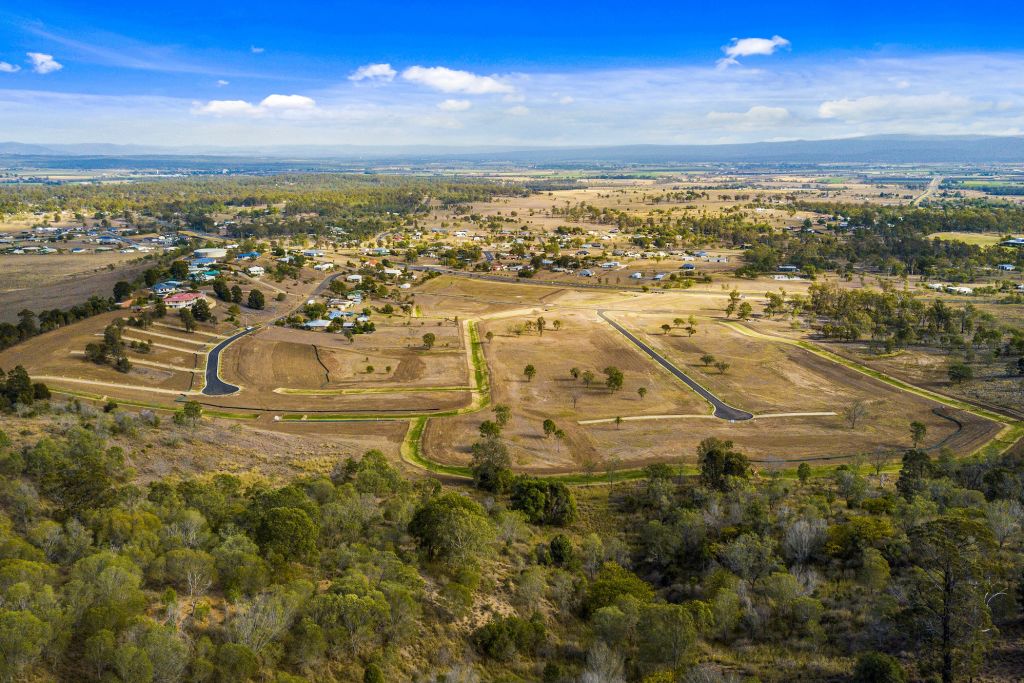 Queensland has the highest rate of interstate migration in Australia, with the latest ABS statistics showing it has overtaken Victoria.
Hallmark Homes new home sales consultant Julie Morgan said the region was drawing a range of buyers looking for greener pastures, including affordability and a fantastic lifestyle, and that buyers were coming from around the country to do so.
"We have had lots of inquiry from the Gold Coast and Springfield areas, among others, and fly-in fly-out workers, who want room for the children to burn energy while one parent is away," she said.
"We are hearing from those living on smaller lots who want more room and, while there are lifestyle options closer to the CBD, prices here are half that and it is still only 65 minutes to the city – it is a very attractive proposition.
"Meadows at Plainland is just eight minutes to Laidley and beautiful Lake Dyer, and is close to the interchange, making it easy to enter and exit the community."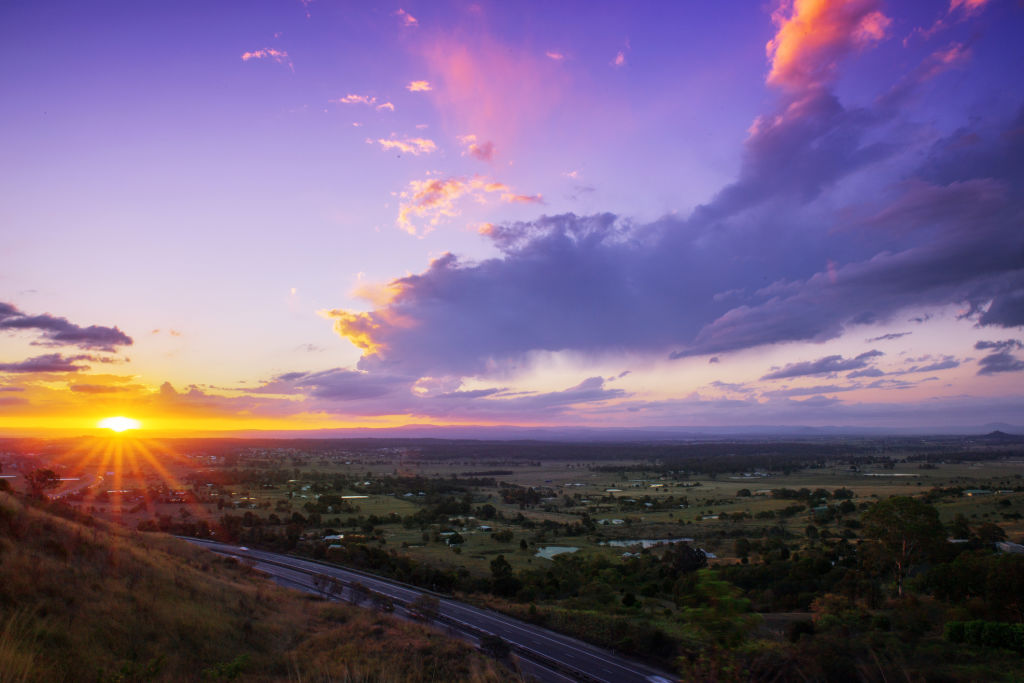 The Rose family are building a new four-bedroom home and attached granny flat with builder Stroud, and are hoping to be in by Christmas 2020.
Bronwyn, a bank worker, and Everton, a distribution centre manager, said they were hoping to secure transfers or local employment, but felt confident being within commuting distance of the CBD.
QM Properties general sales manager Damien Ross said demand for home sites in Meadows at Plainland was strong, with a new stage of elevated lots, featuring views to the north, south and across nearby mountain ranges, recently released.
"Quality acreage land is becoming increasingly hard to find and, as such, we are seeing buyers being drawn to this area from far afield," he said.
"They love the ease of access to Brisbane, Ipswich and Toowoomba, and the fact it ticks all the boxes in terms of an idyllic quiet and green lifestyle, where you can have plenty of room to move and for horses, animals, sheds and a pool on your land."