The holiday season is fast approaching, and I'm super excited for all the nights out, family get-togethers and cozy nights by the fire.
One thing I'm not looking forward to is the inevitable holiday poundage that accompanies this time of year. I'm a major food lover, so avoiding the extra servings of stuffing, turkey, and pie is just not an option.
That said, holiday feasting doesn't have to happen every day from Thanksgiving through the New Year!
That's what I need to focus on. That food coma crash is not fun!
This year, I promised I wouldn't let that happen. Maybe if I could lose a few lbs
before the holiday rush, I wouldn't feel so bad when I do indulge in a few holiday favorites. And if I could get into a healthier food routine, I'd make more informed decisions— as in only having seconds, not thirds or even fourths.
But how was I going to achieve this? I consider myself terrible at eating healthy and sticking to healthy diets.
I recently noticed one of my co-workers had lost weight and was eating these ready-to-eat meals at lunch. It smelled
amazing, so I asked her what it was. She told me it was one of the Nutrisystem meals she'd been eating for the past month. She loves them because they're tasty and convenient.
Could this be exactly what I need to reach my goal weight? I still felt slightly skeptical wondering if Nutrisystem would work for me, if, I would enjoy the meals, and, most importantly, could I stick to the meal plan?
While eating takeout that same night, I checked out Nutrisystem because clearly, I needed a change. Their meals looked delicious and the menu included some of my very favorite foods—burgers, pasta, pizza and even chocolate snacks. How could this decadent-looking food be delicious
and help me to lose weight?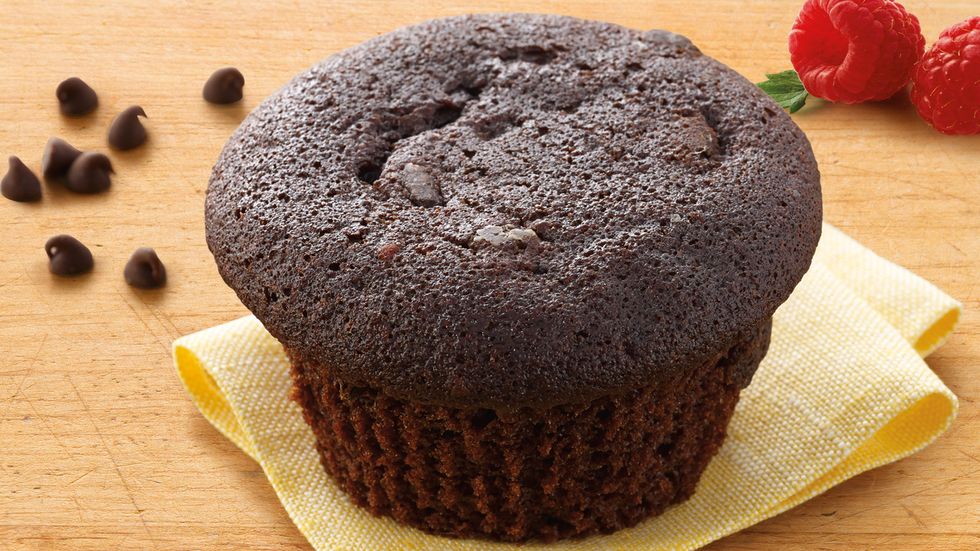 Nutrisystem's chef-created meals are balanced and full of fiber paired with the perfect balance of proteins, fats and good carbs to fuel your body. A
Nutrisystem burger has only 240cals, while my go-to has at least 800 calories.
I could eat all the foods I love—and even better, they'll be delivered straight to my door ready-to-eat. This suddenly seemed to be a no-brainer…where do I sign up?
I decided to start with the Basic Plan so I could be sure their meals were as tasty as they looked and that it would actually work for me. The 4-Week Plan provides you with breakfast, lunch, dinner, and snacks five days a week, so it seemed just as simple and delicious as it appeared.
A few days later, my Nutrisystem package arrived. I couldn't wait to sample everything. It was so handy not having to plan what I was going to eat—there it was ready when I was hungry. And all the meals tasted much better than I was expecting.
The best thing about the plan is that I can eat every two to three hours, with snacks and shakes between meals. This is
definitely something I'm on board with. The meals are designed to put your body in fat-burning mode for safe and effective weight loss.
After just two weeks, I was already feeling better in my clothes. And when I hopped on the scale, I lost 4 pounds!* Wow, that was easy!
After the first four weeks, I upgraded to the Uniquely Yours Plan, adding shakes plus more meal options, including frozen meals. I'm thrilled with the results— especially with how convenient the whole process is. The Nutrisystem plans are definitely helping me hit my weight loss goals before the holiday season kicks in and will help me stay on track even throughout the holiday season.
Thanks to Nutrisystem, I can't wait for the holidays, 'cause I am ready!
UPDATE: The awesome folks at Nutrisystem are extending a special offer to our readers. Follow this link and save BIG with BOGO! Buy one month at the full retail price and get your second consecutive 4-week plan shipment FREE!
*In a study, avg. weight loss was 11.6 lbs and 8 inches